On our website, we only sell Office retail editions. So if you have a VL edition, you must reinstall the program. You can do it following this guide.
Open any Office app such as Word, Excel, PowerPoint, Visio, Project, etc.
Click Change product key.

You'll see a window like this: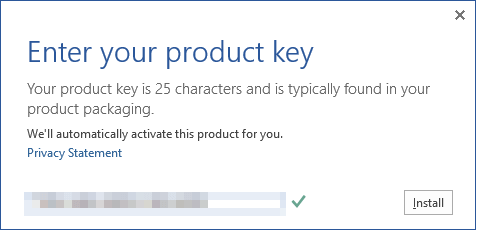 Click Install and follow the instructions.